Long, voluminous hair is only one appointment away—Tulip Salon & Spa is VoMor certified!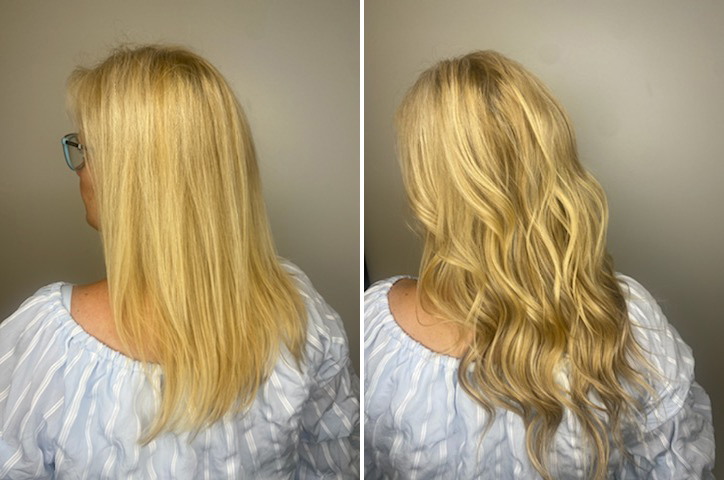 VoMor Has Your Back
VoMor's ethically sourced hand-tied extensions protect hair by creating a tension-free foundation that causes little to no damage. Our certified stylists ensure that we're delivering the most exceptional experience to our guests.
First Step: Consultation
During your appointment, you'll discuss your hair goals with your certified stylist. They'll assess your hair health & needs, whether that's fuller and thicker hair or added length. From there, they'll determine which extensions suit your lifestyle & review pricing and maintenance.
Maintenance
Hand-tied extensions require salon maintenance every 8-12 weeks. If properly cared for, they should last one year. Here are tips for at-home maintenance.
Brush hair with a detangling brush before shampooing & be careful during washing.
Avoid applying conditioner, oils or styling products directly to bonds.
Blow-dry using fingers and wait until it's 70% dry before using a styling brush.
Braid & secure hair when sleeping to avoid tangling.
Use Aveda's Sun Care Products for UV protection & rinse hair after swimming in chlorinated or salt water.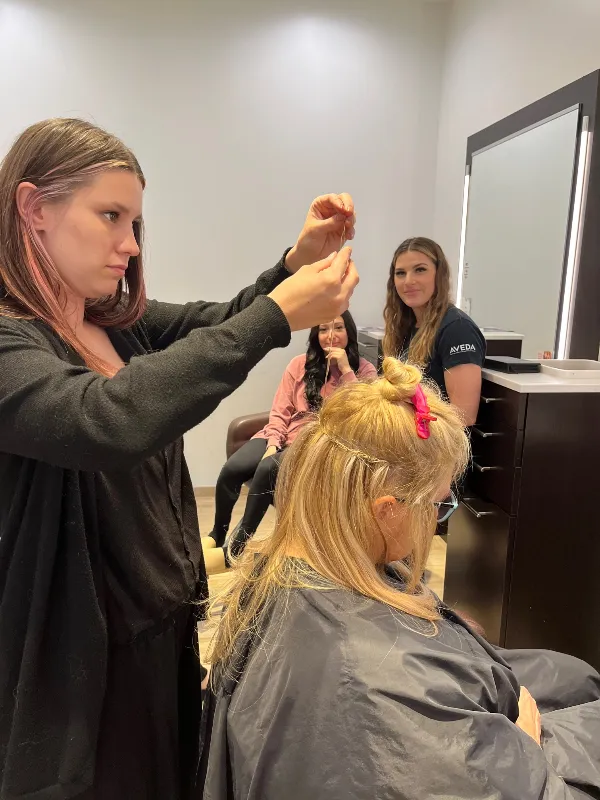 Upgrade your look with VoMor extensions! Schedule your consultation at Tulip Salon & Spa by calling us at 540.785.4004 or clicking here.