Lashes / Brows / Waxing
Eyelashes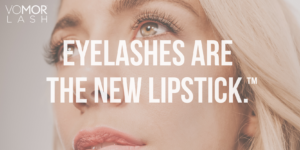 Eyelash growth has four stages: growth, resting, shedding and re-growth. Your lashes continuously cycle through these four stages throughout your lifetime. As we age, eyelash follicles can slow or stop producing new lashes altogether. Other reasons someone might not have enough lashes may include: scrubbing or rubbing eyelashes too hard, heredity or medical reasons.
We offer solutions through:
Keratin Lash Lifting
An alternative to eyelash extensions that will curl, separate and elevate your natural lashes from the base to the tips resulting in healthy lashes with enhanced volume and length for a dramatic effect.
Lash Lifting
75 min / $86
Lash Lifting with Tint
90 min / $110
Brows
| | |
| --- | --- |
| Eyebrow Tinting | $25 |
| Eyebrow Waxing | $25 |
| Eyebrow & Lip Waxing | $40 |
Waxing
Aveda waxing treatments ensure that the skin is properly cared for both before and after hair removal. Our waxing therapists will consult with you to determine the skin and body care products to cleanse, exfoliate and hydrate your skin, providing best result with the highest level of comfort.
Tips for first-time waxers:
Experts recommend that your hair should be about ¼'' long (2 weeks growth) in order for the wax to best adhere.
For the most comfortable experience, let your esthetician know if you take any prescription medications.
Limit your sun exposure for 24 hours before and after treatment.
We suggest that you schedule any special occasion treatments at least one week before your event, especially in the case of a brow wax, lip wax, face wax, or any first-time treatments.
| | |
| --- | --- |
| Lip | $20+ |
| Brow | $25+ |
| Brow & Lip | $40+ |
| Facial (not to include brow) | $40+ |
| Chin | $18+ |
| Bikini | $43+ |
| Upper Leg | $48+ |
| Lower Leg | $48+ |
| Full Leg | $70+ |
| Brazilian | $72+ |
| Brazilian (4 week maintenance) | $60+ |
| Semi-Brazilian | $56+ |
| Back | $53+ |
| Arms | $44+ |
| Underarms | $34+ |
| Stomach | $34+ |
| Shoulder | 4$31+ |
| Cheek | $17 |
| Chest | $60 |
| Stomach | $34 |